Metro Atlanta
Septic Tank Services
Septic Tank Services in the Atlanta area
RooterPLUS offers septic tank service and pumping in the Atlanta area. The State of Georgia recommends getting your septic tank pumped every three to five years. Failing to service and complete septic tank pumping of your system could result in very expensive repairs and potential health and environmental threats.
Remember, your entire septic system is made up of many components and they all need to be maintained in order to have everything working the way it should be for you and your family.
Proudly Servicing Atlanta's Septic Systems for Decades
At RooterPLUS!, we do everything from start to finish to ensure that your system is operating at maximum efficiency. If you're building a new home, replacing an old system, or simply want your existing septic system inspected and maintained, our team has the experience and knowledge needed to help you.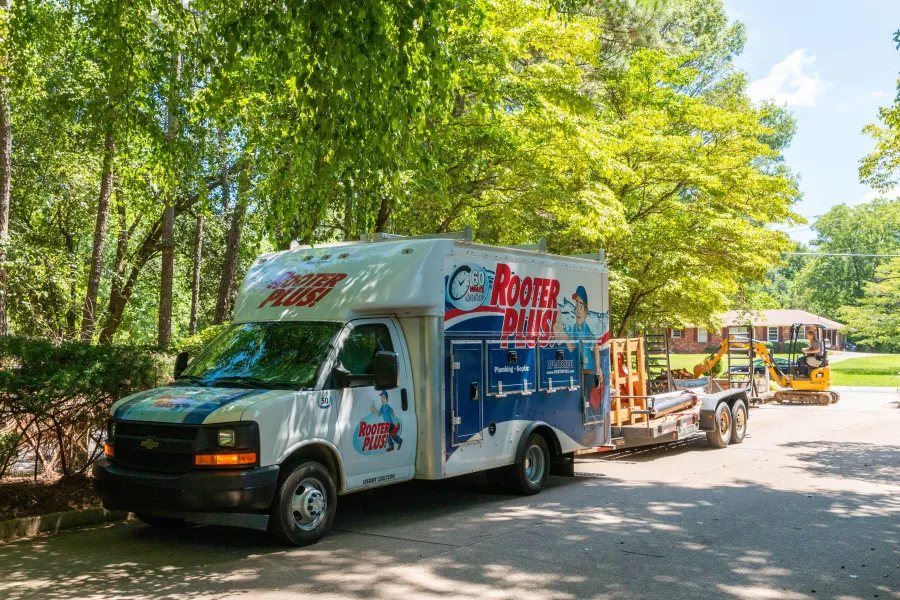 Septic Tank Warning Signs
Septic tanks can give off warning signs that something is wrong. If your toilet is constantly running, draining slowly or you hear gurgling, your septic system may have an underlying issue.
Soggy drainfields, rotten egg smells or black areas appearing near the septic tank in the ground are often surefire ways to tell your septic tank is malfunctioning.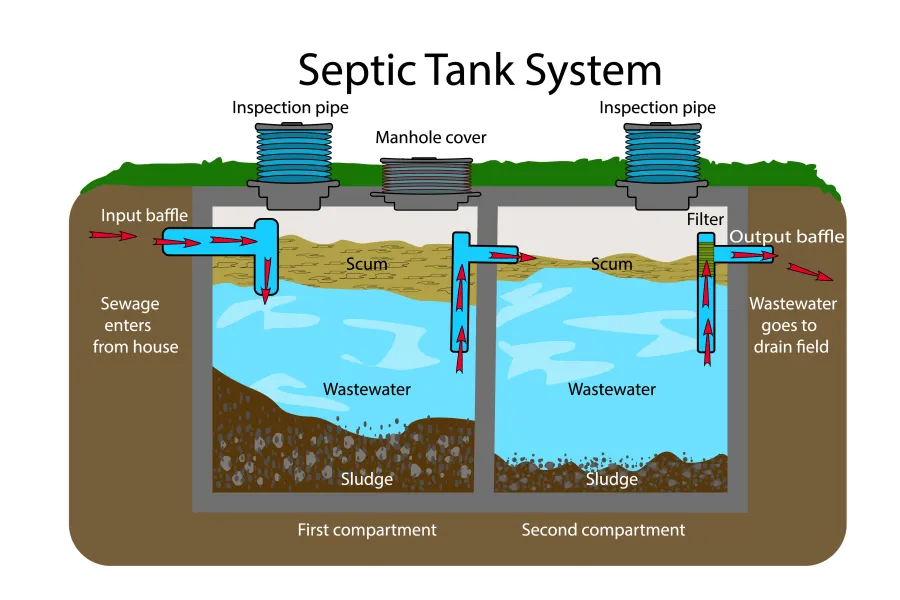 About Your Septic System
Commonly made from concrete, fiberglass, or plastic, septic tanks are containers that remain watertight and buried in the ground. Septic tanks have risers that allow for pumping of the tank as well as service or inspection. In the state of Georgia, it is recommended for residents to hire a company for pumping their septic tank every three to five years. Get the job done right, and often, to prevent costly repairs, replacement, and harmful environmental damages.
Need Your Septic Tank Serviced or Pumped?
Our professional technicians will visit your residence or commercial property, assess your plumbing concerns, and map out a plan of action.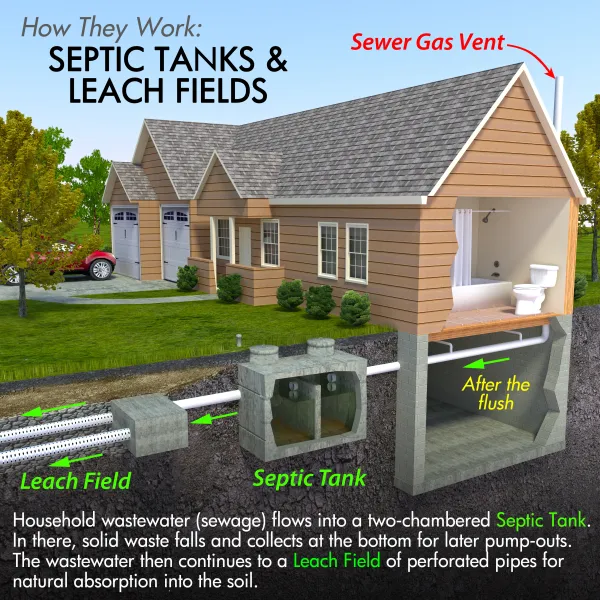 How Do Septic Tanks Work?
There are many elements to a smooth running system and all of these work together to create a wastewater disposal system that can work flawlessly when properly serviced and maintained.
Frequently Asked Questions
Q
Is Financing Available?
Q
Why is septic tank servicing important?
A
Regular septic tank servicing is crucial to prevent system failures, backups, and costly repairs. It helps maintain a healthy and hygienic environment by ensuring proper wastewater treatment and preventing contamination of groundwater.

Q
How often should septic tank servicing be done?
A
The frequency of septic tank servicing depends on various factors such as the size of the tank, the number of occupants in the property, and the volume of wastewater generated. In general, it is recommended to have the tank pumped and serviced every 3 to 5 years.

Q
Can I Service My Own Septic Tank?
A
Septic tank servicing requires specialized knowledge, equipment, and expertise. It is best to hire professional septic tank service providers like RooterPLUS! to ensure a thorough and effective cleaning process while adhering to safety and environmental regulations.

Q
What happens during a septic tank service job?
A
During septic tank service, the professionals will first locate and uncover the access points to the tank. They will then use specialized equipment to pump out the accumulated sludge and scum from the tank. The tank may also be inspected for any damages or potential issues requiring repairs.