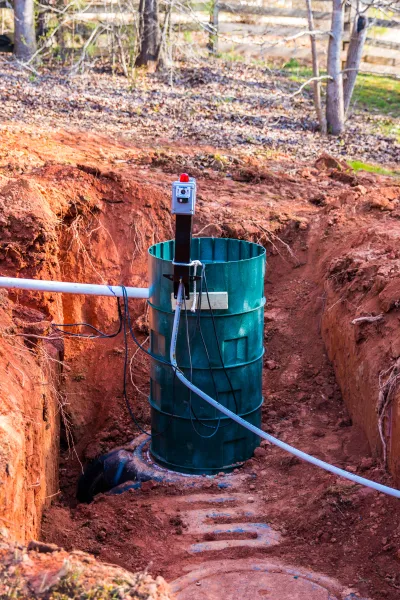 Septic Tank Services in the Atlanta area
RooterPLUS offers septic tank service and pumping in the Atlanta area. The State of Georgia recommends getting your septic tank pumped every three to five years. Failing to service and complete septic tank pumping of your system could result in very expensive repairs and potential health and environmental threats. Remember, your entire septic system is made up of many components and they all need to be maintained in order to have everything working the way it should be for you and your family.
Our Septic Services
At RooterPLUS, we do everything from start to finish to ensure that your system is operating at maximum efficiency. If you're building a new home, replacing an old system, or simply want your existing septic system inspected and maintained, our team has the experience and knowledge needed to help you.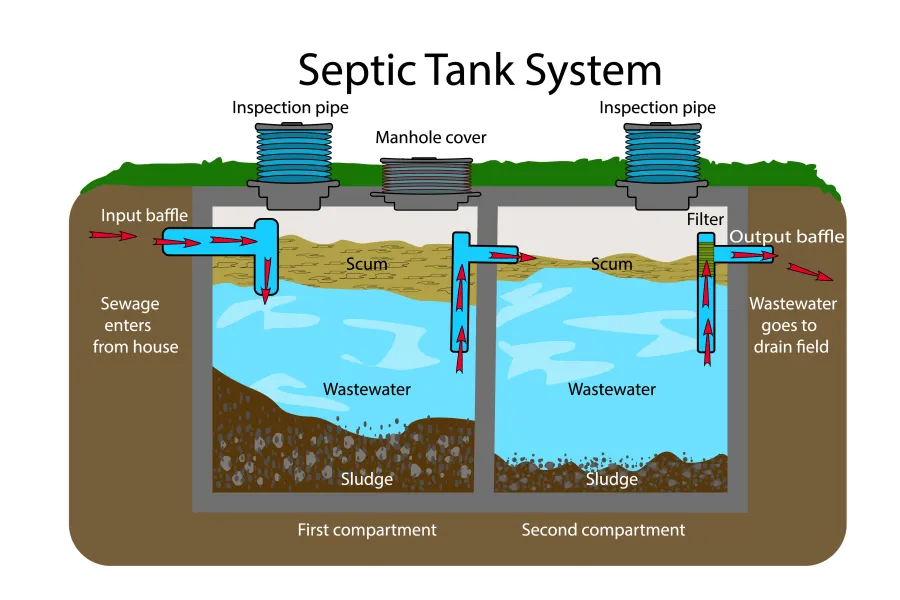 About Your Septic System
Commonly made from concrete, fiberglass, or plastic, septic tanks are containers that remain watertight and buried in the ground. Septic tanks have risers that allow for pumping of the tank as well as service or inspection. In the state of Georgia, it is recommended for residents to hire a company for pumping their septic tank every three to five years. Get the job done right, and often, to prevent costly repairs, replacement, and harmful environmental damages.
Need Your Septic Tank Serviced or Pumped?
Our professional technicians will visit your residence or commercial property, assess your plumbing concerns, and map out a plan of action.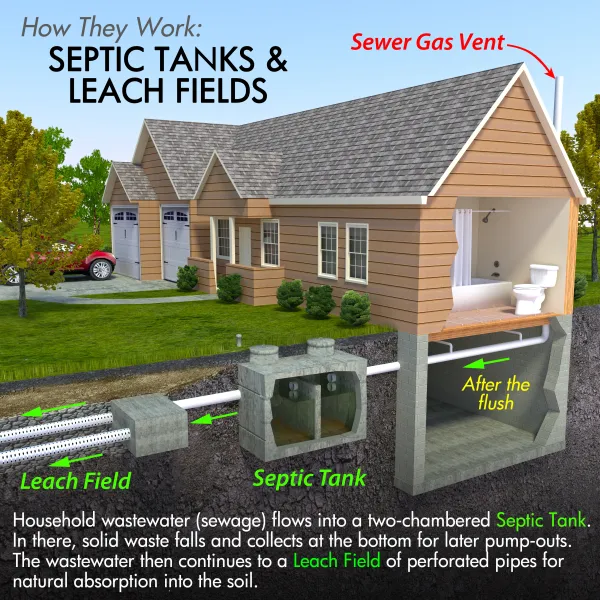 Understanding Septic Tanks
Want to see how a Septic Tank works?
There are many elements to a smooth running system and all of these work together to create a wastewater disposal system that can work flawlessly when properly serviced and maintained.