Septic Drainfield Installation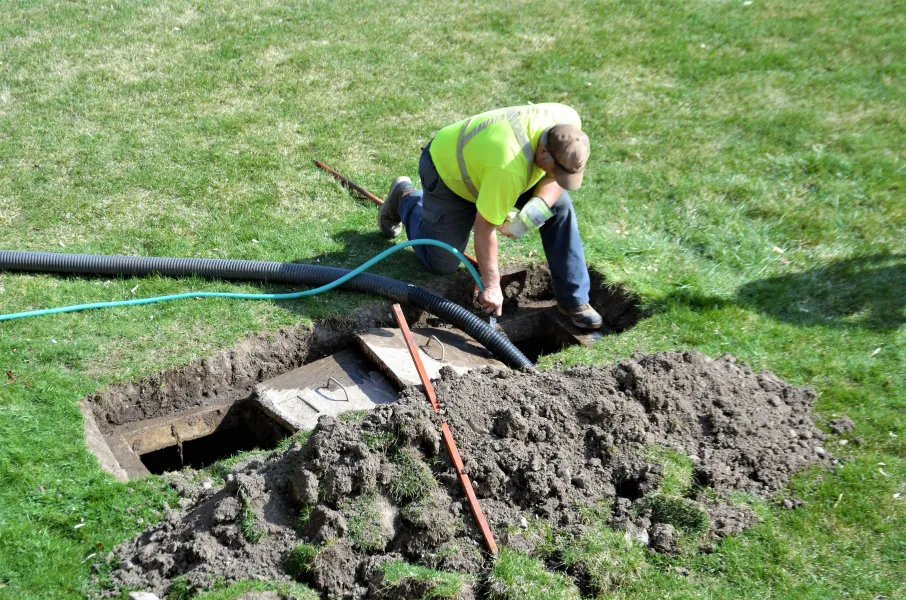 Septic Drainfield Installation
Your septic drainfields are an important part of your overall septic system and property condition. At RooterPLUS, we put a focus on the health of your entire system and yard. If you're building a new home, replacing an old system, or simply want your existing septic system inspected and maintained, our team has the experience and knowledge needed to help you. Additionally, we can offer suggestions for the system that will provide an efficient use of your available space, no matter how large or small.
Tips for Drainfield Maintenance
To help you extend the life of your septic system
Never plant trees or large shrubs over or near the edge of the septic system. Roots can damage or block drain canals leading to clogs or backups.
Never drive vehicles over the septic area. The weight of the vehicle on the soil can damage the tank, pipes and various components leading to leaks.
Avoid having sump drains and rainwater drains lead to the drain field. This excess water can cause flooding and will delay the treatment process.