Toilet Repair and Replacement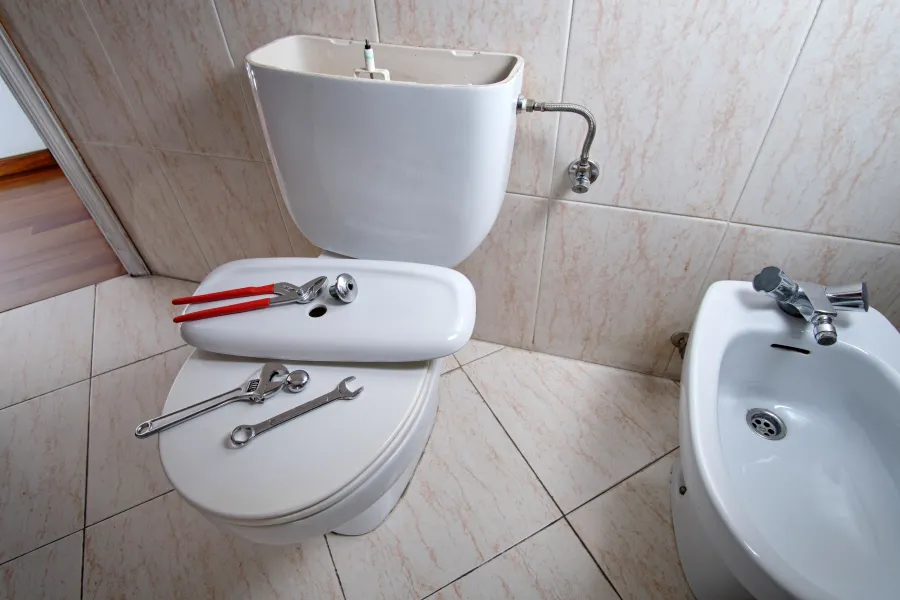 Fixing Your Toilet Problems
RooterPLUS provides toilet repair services all over Atlanta and services all types and brands. No matter what your problem is, our toilet repair experts can help you out quickly and affordably.
Because we have been delivering top-notch toilet repair services for years, we know the root causes of toilet problems and how to fix them. For example, toilet drains are sometimes overwhelmed with toilet paper (and even the occasional kid's toy).
Request A Service
Check out our Service Specials for money saving coupons!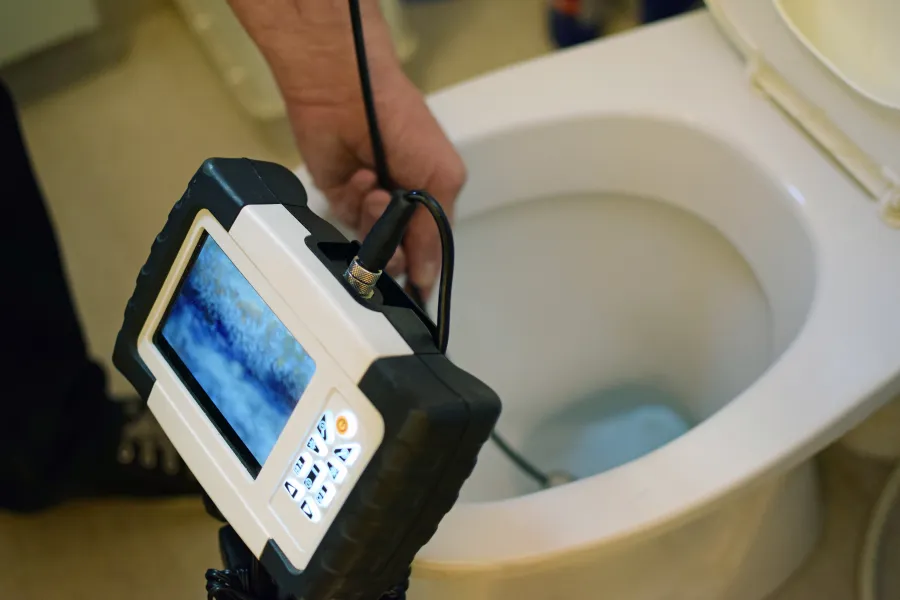 Our toilet repair method
Unlike some toilet repair companies, RooterPLUS uses a machine that feeds a spinning cable into the toilet drain. The cable has special spring loaded blades on the tip that will cut through any obstruction while hugging the inside wall of the pipe and thoroughly cleaning it to restore full drainage and powerful flushes.
Our licensed technicians at RooterPLUS offer speedy toilet repair services to solve any toilet problems you may have in your Atlanta home or business. Our specialists are highly trained in toilet clogs, toilet leak repair, toilets with a lack of flushing power, and toilet replacement when needed.
Oh, No -
Overflow!
If you have ever experienced the feeling of a toilet, not flushing or your bathtub backing up, you are not alone. The helplessness of the water rising in the bowl and spilling onto the floor is devastating. If you have a toilet or bathtub that needs to be plunged, prodded or drain cleaner poured down it on a regular basis, there is a reason.

There is probably an obstruction in the trap or possibly further down the drainpipe. It also may be a sign of a larger problem farther down the main sewer line. Call us and we can clear any obstructions, run a camera down the line, and suggest any toilet or bathtub drain repairs that need to be made.
Save Yourself Some Money
Did you know that 90% of all leaks in a residential plumbing system are found in the toilet tank? Toilets that continuously "run" can waste up to 2 gallons of water per minute! This can add up to thousands of dollars every year for you. If you hear water running in your toilet tank for extended periods after a flush, you may have a small problem that could be costing you big money!
Our certified technicians will find the source of the issue and provide you toilet leak repair to help you get that water bill down. Old and outdated toilets can also be costing you a pretty penny. Most pre-1994 toilets used 3.5 gallons per flush (gpf). Newer "low-flow" toilets use only 1.6 gallons per flush, but they still have the same flushing power as the old 3.5 gpf models. We can recommend and install newer models for toilet replacement that will help you save water, and most of all, save you money.