Garbage Disposal & Dishwasher Repair
in Atlanta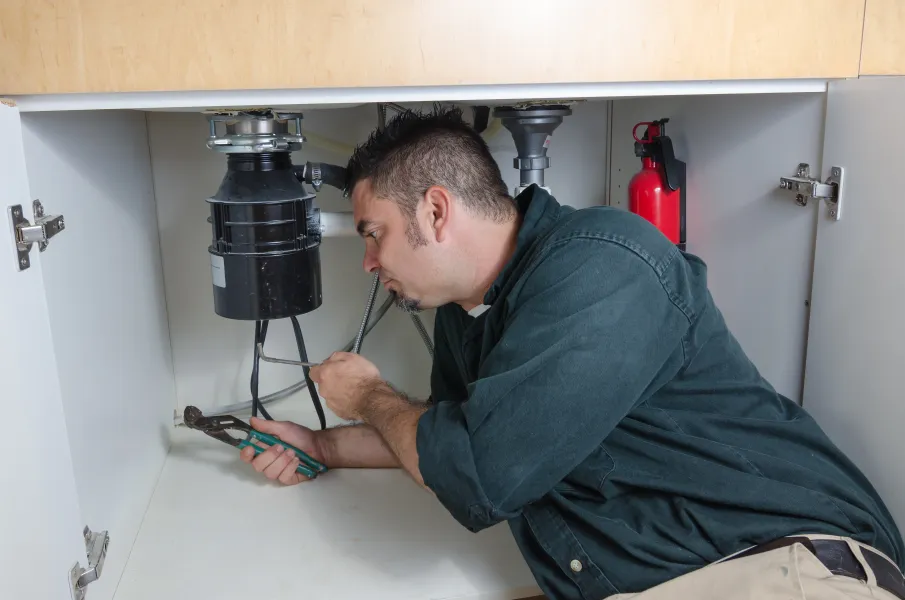 Garbage Disposal Repair & Installation
RooterPLUS provides garbage disposal repair and complete installation. Having a running garbage disposal is a luxury that we take for granted until it stops working. Our experts can quickly solve problems resulting from a garbage disposal that is making grinding noises or has completely stopped working.
RooterPLUS has been servicing garbage disposals for almost 30 years. Whether you need a brand new garbage disposal or simply a repair, we are the service that Georgia trusts. We offer a wide range of garbage disposals, from cost efficient to high power. We service customers in the Atlanta area.
The dishwasher and your kitchen sink
You never know how much you appreciate having a dishwasher until it breaks. If you are unfortunate enough to have to deal with a broken dishwasher, call RooterPLUS, the trusted experts in dishwasher repair, to have your dishwasher repaired quickly and affordably.
Your dishwasher is connected to your kitchen sink's water supply line, and it depends on the sink's drainage system to get rid of spent water at the end of a cycle. If the sink plumbing is clogged, water will back up into your dishwasher, creating a mess and a non-functional appliance. If this happened to your dishwasher, you need to contact dishwasher repair professionals before things get worse.
Fast, professional dishwasher repair
Next time you go to use your dishwasher is not working, call RooterPLUS for their expertise. Our dishwasher repair professionals will provide quick and professional service, so that your dishes don't have time to start piling up. We install and replace all dishwasher brands and hook up their water supply lines and drains to provide you with years of trouble-free service.
RooterPLUS is known throughout Atlanta to be affordable, fast and reliable when it comes to dishwasher repair.