Water Heater Repair Atlanta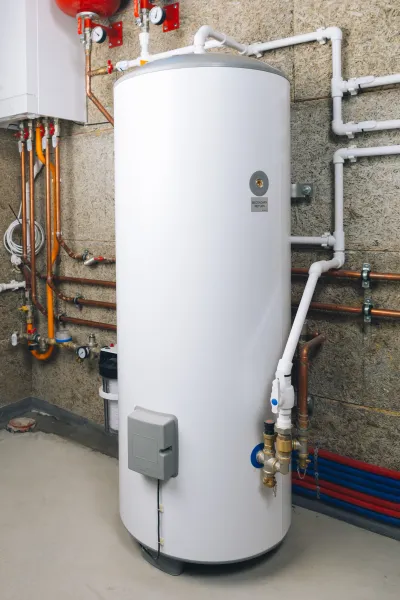 Atlanta Water Heater Repair, Service And Installation
RooterPLUS! are your best Atlanta water heater repair, installation, and maintenance service experts. With our team of highly skilled technicians, we guarantee prompt and efficient solutions to any water heater issues you may be facing.
Whether you need a simple repair, routine maintenance, or a brand-new installation, we have the expertise and experience to get the job done right. Our commitment to exceptional customer service means that we will always go above and beyond to ensure your satisfaction. Trust RooterPLUS! for all your Atlanta water heater needs.

Get Started Today!
Contact us today so we can determine which system best fits your budget and needs. Our licensed and trained techs will handle the job from consultation to clean-up with professional courtesy.
Emergency Water Heater Repair
Is water coming out of your faucet cold? When it comes to water heater needs, RooterPLUS! has got you covered. Whether you need minor repairs or a complete replacement, our licensed plumbers are experts in water heater technology.
We offer same-day service and upfront, straightforward pricing, so you can trust that you are getting the best service at a fair price. From tankless to tank, gas, electric, or propane, we have the knowledge and experience to handle any water heater issue you may have. Don't let a malfunctioning water heater disrupt your daily routine; call Atlanta's water heater experts RooterPLUS! today!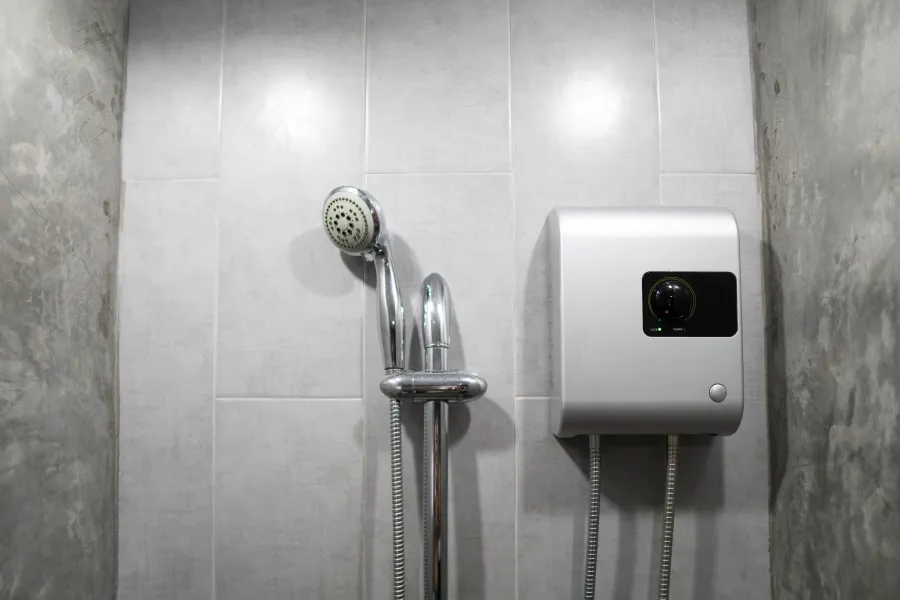 Tankless Water Heater Installation & Maintenance
Are you tired of running out of hot water in your Atlanta home? Look no further than RooterPLUS! for all your tankless water heater installation and maintenance needs. Our team of highly skilled technicians is dedicated to providing top-notch service and ensuring that you never run out of hot water again.
With our expertise in tankless water heater technology, we can help you choose the perfect system for your home and install it efficiently. Our commitment to excellence and customer satisfaction has earned us a high salience score in the Atlanta area. Trust RooterPLUS! to keep your hot water flowing all year round.

Water Heater Repairs By The Experts
Get top-notch water heater services from our expert plumbers. We handle all types and options, including tank and tankless, gas and electric. With our knowledge and industry partnerships, we offer personalized recommendations from leading manufacturers. Enjoy flexible financing options and hassle-free installation, including removal of your old tank. We prioritize safety, ensuring compliance with local codes. Benefit from exceptional warranties and prompt same-day service. Plus, ask us about our additional option to safeguard your home from water damage.
Q
How Much Does A Water Heater Cost?
A
Prices vary depending on the size of the home, but typically 40-gallon heaters can range from $320-1800 for the unit.
Q
Why drain your water heater?
A
Draining ensures the long life of your water heater by flushing out minerals and other debris that can cause it to malfunction. If you do not properly maintain your water heater, it may cease to function altogether or result in cold bursts of water when least expected
Q
How often do you need to drain your water heater?
Q
How do I drain my water heater?
A
On a gas water heater, turn the gas valve to the off position. On an electric water heater, turn the electric off to the heater.
Shut the cold water off to the water heater. Open a hot water faucet.
Connect a hose to the drain valve on the heater and run to a drain. Open the drain valve and allow the tank to completely drain.
Turn back on the cold water into the water heater. Allow the water to run through the water heater and out of the drain valve. Do this for approximately five (5) or ten (10) minutes.
Close the drain valve and allow the tank to refill, keeping the hot water faucet open. When water comes out of the faucet, the tank is full.
Let the Professionals at RooterPLUS Install Your Brand New Tankless Water Heater
A tankless water heater needs to be installed by the professionals. We are water heater specialists that that know how to install this type of water heater for optimal energy efficiency. No one understands how to install a tankless water heater better than us. Our expert staff of plumbing specialists has the education, experience, and innovative tools needed to install your tankless water heater right the first time.
It does not matter how big or small the job is. We can tackle them for commercial and residential purposes. We also maintain good and friendly relationships with leading manufacturers of water heaters such as Rinnai, Noritz, and Rheem, which allows us to provide parts and labor at attractive prices for our customers.
We Can Help You Get Your Hot Water Back Fast!
When you run out of hot water due to a water heater malfunction, you want your hot water back fast. At RooterPLUS we understand this predicament and are the experts that can assist you in no time. Having repairs or new installations in your home can be disruptive. We make every effort possible to have your new heater installed or repaired in a timely fashion. It is our goal to ensure your life returns to normal with the ability to use hot water when you need it and with little inconvenience.
We are the hot water heater specialists you can trust for excellent installation and service. We can handle both preventative and emergency service for premium water heater repairs or installation. When you call us, we will get you taken care of quickly.