Emergency Plumbing Repairs Alpharetta, GA
Fast, Affordable & Friendly
Alpharetta, GA Trusted Plumbers
Plumbing Services Available Day & Night

At RooterPLUS!, we're the top choice for plumbing services in Alpharetta, GA, offering fast, reliable service at transparent prices. Our dedication to customer satisfaction encompasses a wide range of services, including:
Drain line repairs, replacements, installations, and cleaning
Water service line repairs and installations
Water heater repairs, installations, and replacements for all types: gas, electric, and tankless
PRV inspections, repairs, and replacements
Toilet and shower valve repairs and replacements
Leaky sink repair
Garbage disposal repair and replacement
Tub drain repair
Hydro-jetting installations
Fixture installations
24/7 Emergency Plumbing in Alpharetta
RooterPLUS! is always ready for your plumbing emergencies. Our licensed team is available 24/7, providing rapid, dependable service whenever you need it.
Sewer and Septic Tank Services
Trust RooterPLUS! for comprehensive septic system services in Alpharetta. We're experts in maintaining and optimizing septic system functionality, including:
Septic tank repairs, replacements, and installations
Drain-Field replacements, installations, pumping, and disposal
Storm drain repair, replacement, and installation
Retention and detention pond maintenance
Lift stations
Septic system inspection letters
Soil testing
Pumping and disposal of wastewater and grease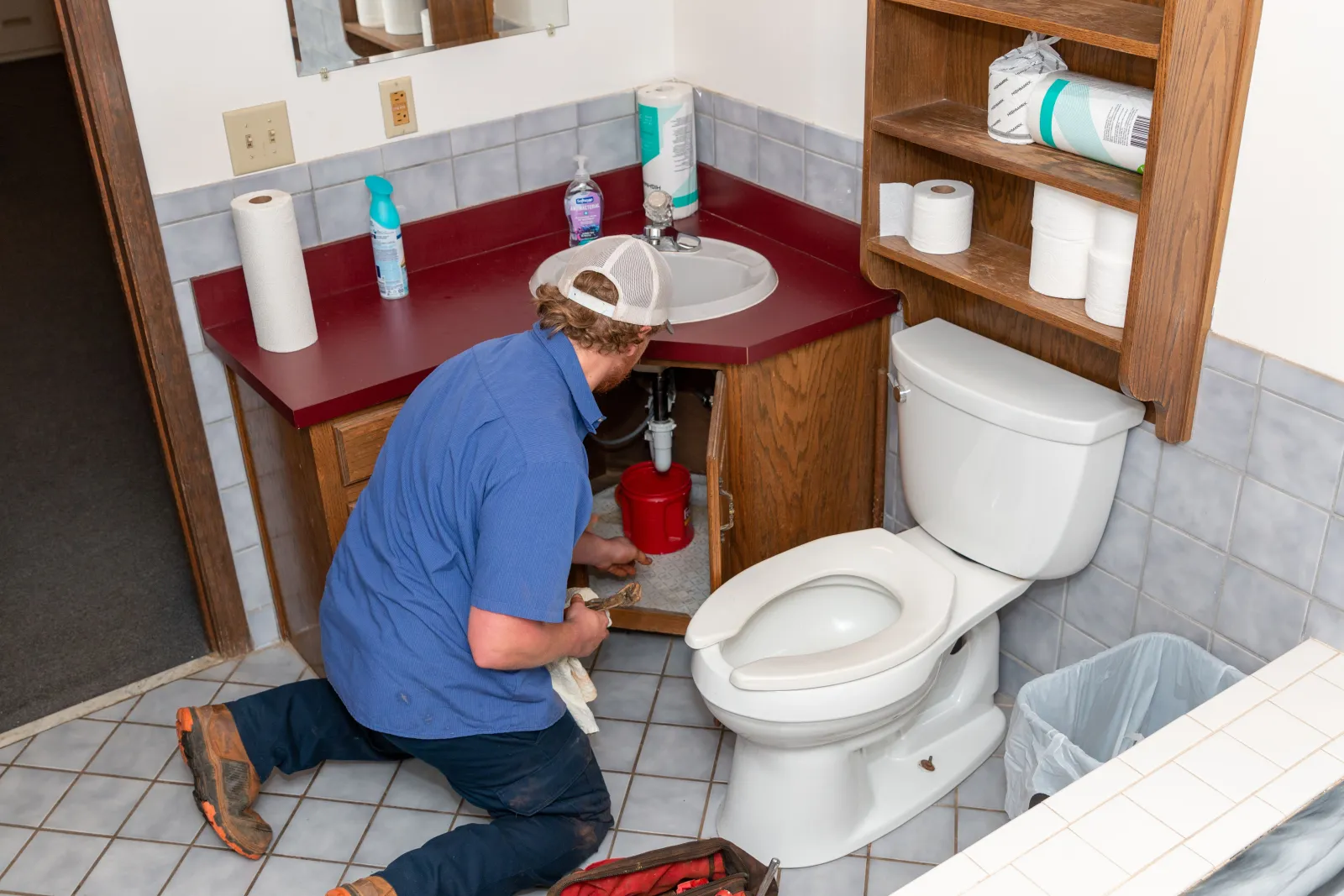 Sump Pump Repair Services in Alpharetta
When your sump pump needs attention, RooterPLUS! is your trusted partner. Our experienced plumbers in Alpharetta excel at diagnosing and resolving sump pump issues. Whether it's a faulty switch, a power failure, or the pump is overwhelmed, we are equipped to get your sump pump back in optimal working condition.
Expert Water Heater Services in Alpharetta
From repairs to replacements and new installations, our skilled plumbers handle all your Alpharetta water heater needs professionally. RooterPLUS! offers comprehensive water heater services, including diagnosing and repairing malfunctioning units, guiding you in choosing the right replacement unit, and installing new water heaters with precision and safety.
Learn more about our water heater services.
Professional Drain Cleaning in Alpharetta
For top-notch drain cleaning services in Alpharetta, count on RooterPLUS!. Our skilled plumbers use advanced tools and techniques to tackle any drain issue, ensuring clean, smoothly flowing drains.
Learn more about our drain cleaning services.
Dishwasher Repairs in Alpharetta
When your dishwasher needs repair, rely on the expertise of our skilled plumbers. From diagnosing to fixing issues efficiently, we strive to restore your dishwasher's functionality promptly and effectively.
Trust RooterPLUS!, your dependable Alpharetta, GA Plumber, for all your plumbing needs. Contact us today and experience our exceptional service and expertise firsthand.
Frequently Asked Questions about RooterPLUS! - Your Trusted Plumbers in Alpharetta, GA
Q
What services does RooterPLUS! offer in Alpharetta, GA?
A
RooterPLUS! offers a wide range of plumbing services in Alpharetta, GA. Our services include drain cleaning, sewer line repair, water heater installation and repair, leak detection, pipe repair, plumbing fixture installation, and more.

Q
How quickly can RooterPLUS! respond to plumbing emergencies in Alpharetta, GA?
A
We aim for a 1-hour response time whenever possible. We understand that plumbing emergencies can occur at any time and our team is ready to respond to your emergency calls promptly.
Q
How experienced are the plumbers at RooterPLUS!?
A
At RooterPLUS!, we take pride in our team of highly skilled and experienced plumbers. Our plumbers are licensed, insured, and trained to handle all types of plumbing issues. With years of experience in the industry, you can trust us to provide reliable and efficient plumbing services.