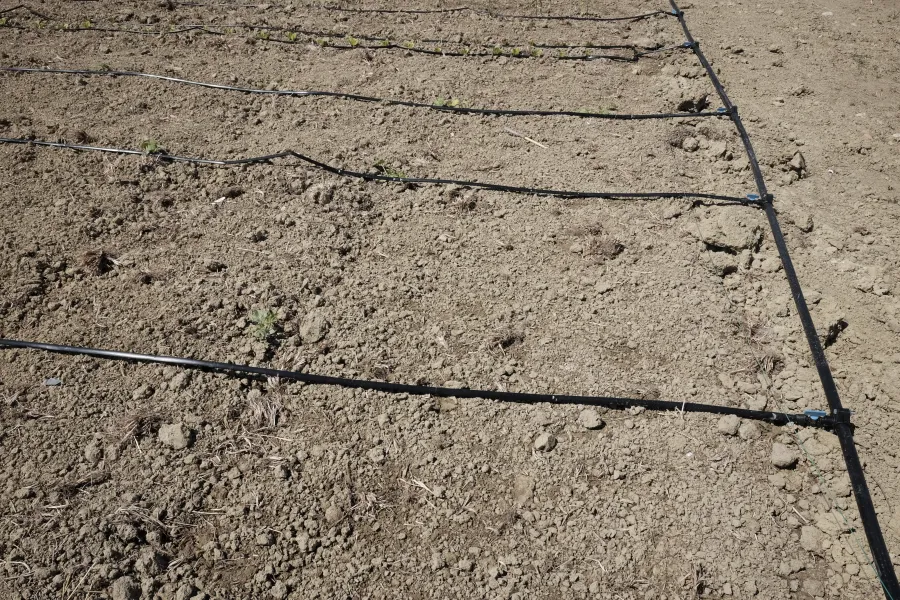 Perc-Rite Drip Systems
The Perc-RiteTM system is a computer-managed drip irrigation wastewater disposal system. Computer management allows extremely accurate flow control and operator friendliness.
Remote monitoring
This system also offers the unparalleled option to monitor the system from a remote location. This remote monitoring is accomplished through either a digital communications receiver located in our office or remote personal computer interface.
The Telemetry Equipment monitors the following functions:
High water alarm (audio)
Power out alarm (audio)
Pump start control
Timed back flush of filters
Automatic flushing of drip system
Flow variance
In the event of a power outage or a high water condition, an audio alarm will sound. Immediately, the service center can be notified via optional telephone link through a digital communications receiver. Should a flow variance (plus or minus 20%) occur, a signal will be transmitted to the service center indicating this trouble. A minimum of 24 hours storage capacity is designed into the system should a power failure occur. This 24 hours of storage will insure adequate time for a service technician to be dispatched or for the power to be restored.
Versatile installation areas
The Perc-Rite TM system can be installed in areas that would be unthinkable for another system. The field distribution lines are installed very near the surface and in small plow trenches, therefore, causing minimal soil disturbance. Also, effluent discharge volume from each emitter hole is small allowing installation of the system to have very little site impact even in established lawns and gardens.
There are few visible indications that the installation site is being used for disposal purposes. The primary indication will be a faint green striping of the vegetation directly above the subsurface dripper lines. This will permit wastewater disposal in land areas that are used for such purposes as parks, athletic fields, grove, and highway rights of way. This system is especially suited for landscaped or wooded areas around commercial buildings, schools, trailer parks, apartment complexes, or residential subdivisions.