Plumbing Expert
Roswell, Georgia
Plumbing Expert in Roswell
You take pride in your Roswell, Georgia home, which is why you make sure your property is visually appealing, healthy, and safe. When you have a problem with the plumbing, you may feel annoyed and pessimistic. The good news is that you can rely on the plumbing contractors at Rooter Plus to help. We have been proudly helping clients in the Roswell, Georgia area for years.
People trust us for a variety of reasons, such as:
Dependable and knowledgeable team members
Friendliness and promptness
Accuracy and efficiency
Service and attention within one hour of contacting us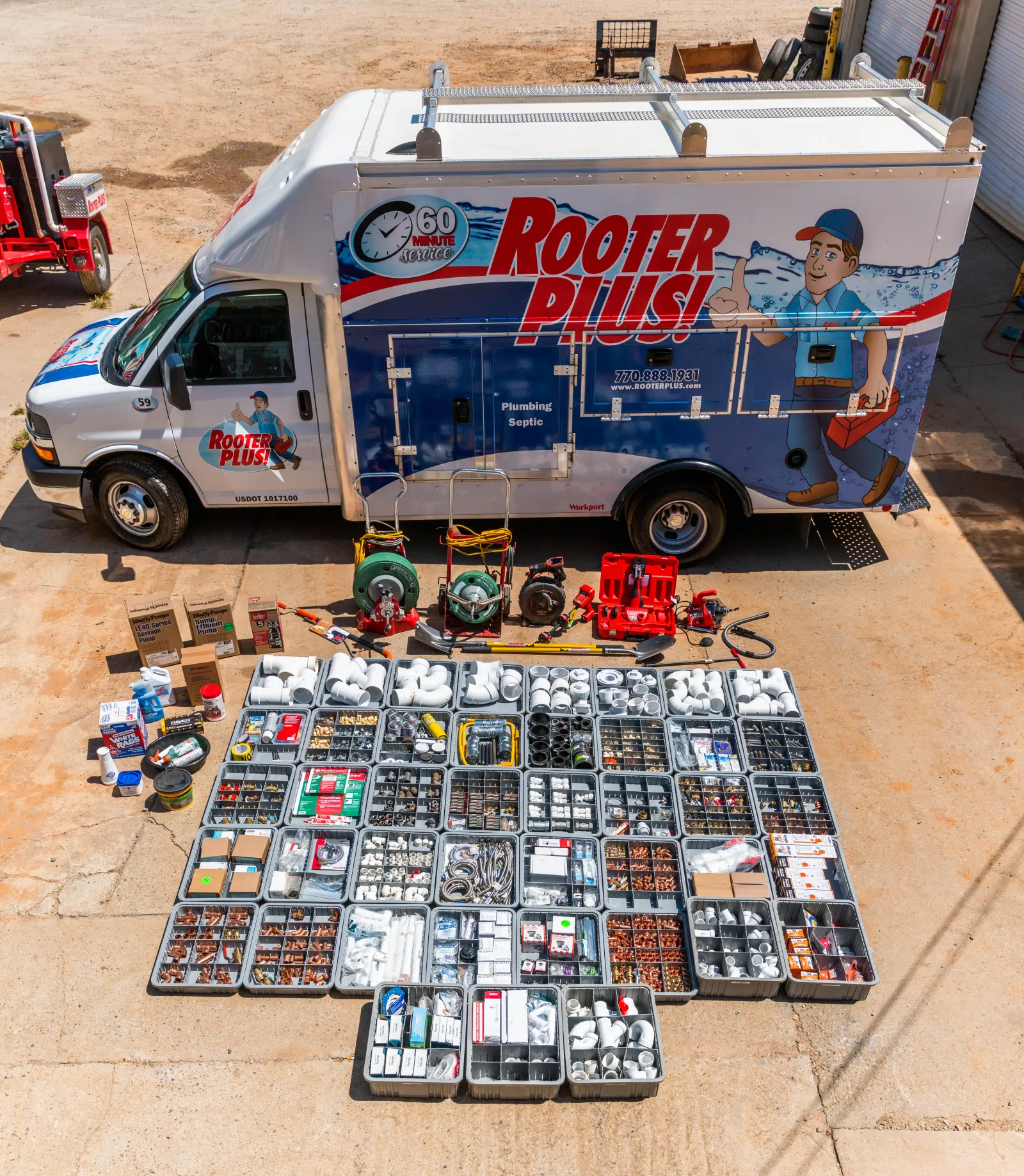 One of the most frequent issues that we help customers with is septic tank installation. Our plumbing contractors are adept and efficient in their service. They arrive on-site to your property, and they have the knowledge and practice that is essential.
Septic tank installation requires a certain skills set. Our company employs staff with these traits. We have years of experience under our belts, and we want to help you as well! You do not need to worry because licensed people will install your tank. They have certification through the state of Georgia as well as plenty of experience.

Our contractors understand the importance of replacing the old with the new. A dilapidated tanking system will get worse and worse over time. Someone needs to replace it with a new and improved one. From the beginning to the end, our team members communicate with clients so that everyone is on the same page. You will be aware of the issue and how we can resolve it. We want your system to be working in perfect order! We do not stop until we do the job right. Septic tank installation requires the skills of an expert. Do not try to do it yourself. You will only risk harming yourself, your family, and even your home.
Trust our permits and our dependability. We ensure that a county inspector checks out our jobs, and our company employees take the extra precaution to cover the new systems with seed and straw. This adds safety and a pleasing appearance to your lawn or yard. You do not have to worry anymore! When you have a septic issue, give us a ring.
You do not need to waste your valuable time, hard-earned money, or your peace of mind. There is a reason we have years of experience in Georgia.