Water Heater Replacement in Lawrenceville, GA
Water Heater Service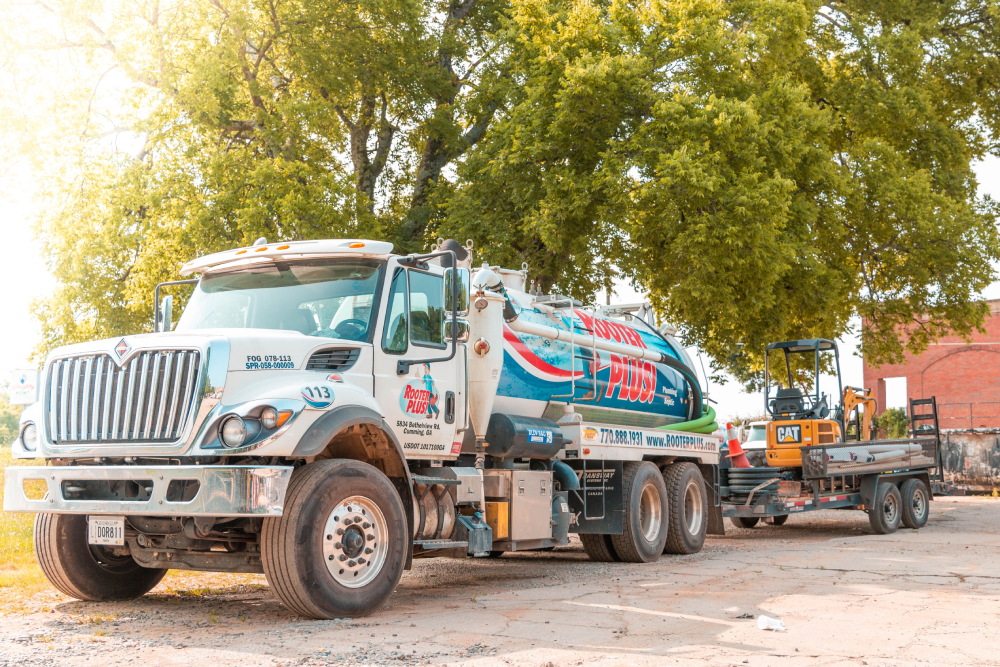 Are you facing issues with your water heater? Look no further than local Lawrenceville, GA plumber RooterPLUS! for top-notch water heater repair services. We are your trusted local experts, dedicated to providing efficient and reliable solutions to ensure your hot water supply is restored promptly.
Our comprehensive services cover all water heaters, from traditional tank units to modern tankless systems, effectively restoring functionality. We prioritize timely service, ensuring our technicians arrive promptly and complete repairs efficiently.
With transparent pricing, we assess your water heater, provide a detailed cost breakdown before commencing work, and utilize high-quality replacement parts sourced from trusted suppliers. Customer satisfaction is paramount, and our friendly technicians address all your concerns to ensure you're delighted with the results.
Our 24/7 emergency repair services are available to assist you round-the-clock for unexpected issues. Trust RooterPLUS! for reliable water heater solutions.
Expertise and Experience
RooterPLUS! takes pride in its team of highly skilled and experienced technicians. Our professionals are trained to handle all types of water heaters, whether it's a tankless system, electric, gas, or hybrid. With their extensive knowledge and expertise, they can quickly diagnose any issues and provide efficient solutions tailored to your specific needs.

Quality Products
At RooterPLUS!, we understand the importance of using high-quality products for water heater replacement and installation. We work with reputable manufacturers to ensure that our customers receive top-of-the-line water heaters that are durable, energy-efficient, and built to last. Our team will guide you in selecting the right water heater that suits your requirements and budget.

Prompt and Reliable Service
We know that a malfunctioning water heater can disrupt your daily routine and cause inconvenience. That's why RooterPLUS! prioritizes prompt and reliable service. When you contact us for water heater replacement or installation, our team will respond quickly and arrive at your doorstep on time. We value your time and strive to complete the job efficiently, ensuring minimal disruption to your daily activities.

Transparent Pricing
RooterPLUS! believes in transparent pricing to give our customers peace of mind. Before beginning any work, we will provide you with a detailed estimate outlining the water heater replacement or installation cost. When working with us, you can trust that there will be no hidden charges or surprises.

Exceptional Customer Service
Customer satisfaction is at the heart of everything we do at RooterPLUS! We go the extra mile to ensure that our customers in Lawrenceville, GA, are completely satisfied with our water heater replacement and installation services. Our friendly and knowledgeable staff will address any questions or concerns, providing personalized solutions and excellent customer service.

When it comes to water heater replacement and installation services in Lawrenceville, GA, RooterPLUS! is the clear choice. We are committed to exceeding your expectations with our expertise, quality products, prompt service, transparent pricing, and exceptional customer service. Don't let a faulty water heater disrupt your daily routine any longer - contact RooterPLUS! today for all your water heater needs.

Frequently Asked Questions
Q
How do I know if my water heater needs to be replaced?
A
There are a few signs that indicate your water heater may need replacement, such as a significant decrease in hot water supply, unusual noises coming from the unit, or visible signs of rust or corrosion. If you're unsure, it's best to consult a professional plumber who can assess the condition of your water heater.
Q
What types of water heaters are available for replacement?
A
There are several types of water heaters to choose from, including traditional tank-style heaters, tankless water heaters, and heat pump water heaters. Each has its own advantages and considerations, so it's important to research and consult with a professional to determine the best option for your needs.

Q
How long does it take to replace a water heater?
A
The time required for water heater replacement can vary depending on factors such as the type of water heater, the complexity of the installation, and any necessary modifications to plumbing or electrical systems. On average, the process can take a few hours to a full day.