Sewer and Drain Cleaning Service
Duluth, Georgia
Sewer & Drain Cleaning Service
in Duluth, Georgia
Just the words "sewer and drain cleaning" can send a shiver down your spine. Who wants to deal with that mess? At Rooter Plus, we take care of the jobs that you do not want to deal with, including cleaning the sewers and drains. We serve clients in Duluth, Georgia with commitment, and we aim to provide friendly and satisfactory customer service. Our plumbing contractors can take care of your sewage and drainage needs immediately, just give us a call!
You can contact us and never worry about these issues again. We have years of experience in Duluth, Georgia, and there is a reason that clients prefer us. Among those reasons are:
Swift service
Friendliness
Budget-friendly
Reliable techniques
Careful considerations
Great communication
We take our job seriously. We want to provide the highest level of customer service in sewer and drain cleaning, and our company employs only the most knowledgeable and well-practiced plumbing contractors. They receive licenses and training so that they can help you in the best way possible.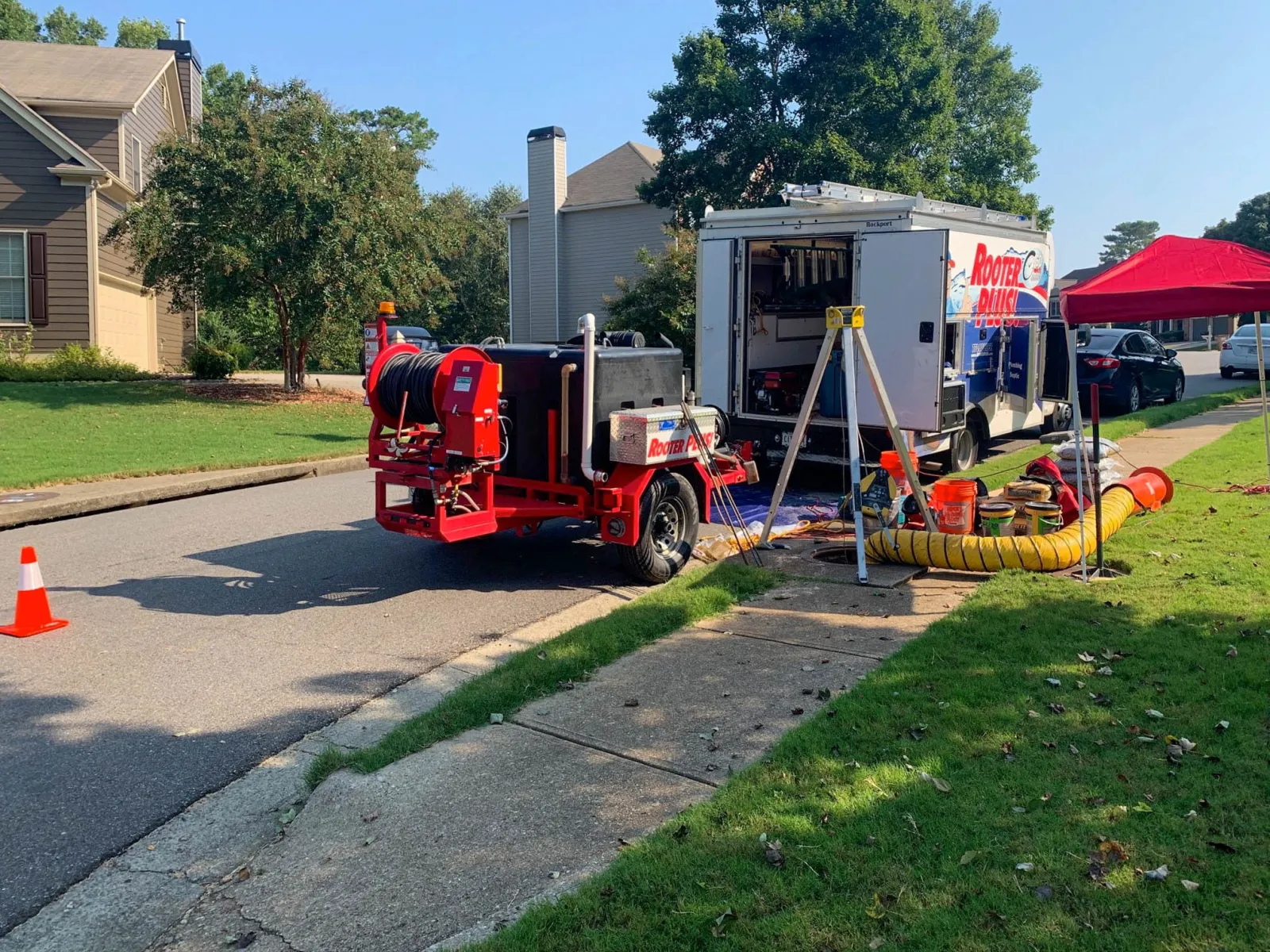 No one wants to face the issue of a clogged drain. That is why we should be your first point of contact. Our specialists will arrive at your property on time and get straight to work, and we are capable of removing debris and other matter from clogged branch lines, main sewage lines, and other pipes.
It is quite common for homeowners to call us with these clogs and other problems. These are frequent plumbing woes, and they are no cause for alarm if you call us first. We understand that this is a stressful situation. That is why we treat our clients as we would treat our own family members. We pay attention and care about the little details, and we want to make you comfortable and keep you aware of the process.
When you can trust your plumber, things go more smoothly. We have all experienced a traumatic plumbing fiasco, but our company aims to bypass all the drama by bringing our expertise and skills to your home.
You may already know that drains are crucial to the functionality of your house. Yet, they are tricky and intricate. You cannot just fix it on your own. You may risk your health and safety, as well as harm your family if you try to fix these issues without any knowledge.
We understand the various components of the system and how to keep people safe. You can avoid leaked gasses, chemicals, and other dangers if you call us first. What are you waiting for? Contact us and get things settled at the first sign of trouble.