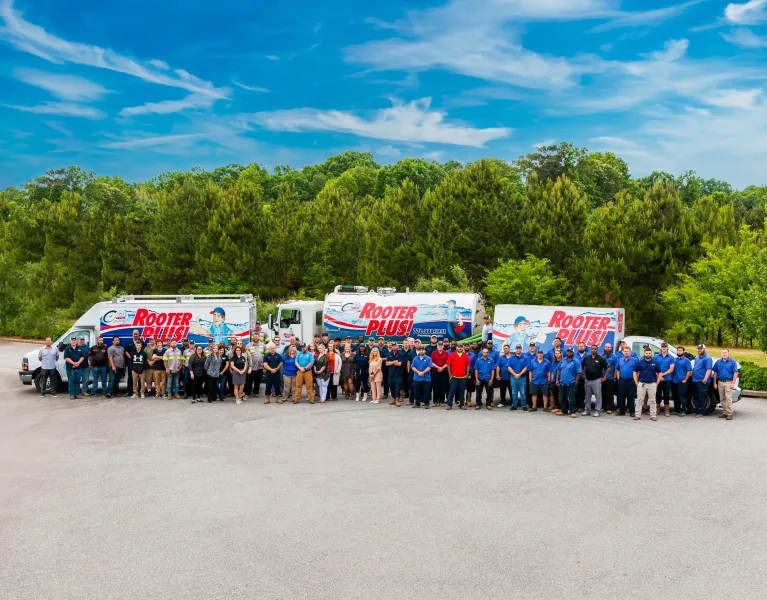 The benefits of working with RooterPLUS
If you are a Homeowner Association or a Community Association Management Company, then RooterPLUS is your one call solution for all of your plumbing and septic needs.
With almost 30 years of experience with HOA, COA, apartments, and multi-family homes in Metro Atlanta, we understand the issues you face and the standards you demand.
Apartment and Community Association Management
We provide septic inspection letters for all counties. It takes dedication and understanding to build a long-term relationship that works for your HOA and your residents. You will be pleased by the commitment, experience and understanding we provide. We are experts at determining and explaining HOA and resident liability for plumbing repairs. If it's the resident's liability, we can determine that.
Properties We Serve
Retail Businesses
Our technicians will be to your store or office in quick fashion, and we carry most parts needed on any service. Have a leak in the parking lot or is one of your boilers failing? We can help. Our commercial plumbing division has been serving Atlanta for almost 30 years and can tackle any problem you may have. We are available 24 hours a day, every day of the year.
Restaurants & Hotels
Rapid and reliable restaurant plumbing service makes a difference. To meet the demands of Atlanta's hospitality and food and beverage industry, we are dedicated to responding quickly and coming prepared. Our licensed technicians arrive with many common replacement parts and supplies on hand. We are here 24/7 and have technicians all over Metro Atlanta to ensure that your problem is fixed quickly. Our preparation, promptness, professionalism and performance equal success.
Any Commercial Property
For anything from a leaky bathroom faucet to installing a new break room dishwasher or swapping out of an old rundown water heater, RooterPLUS can take care of it all. This also includes inspection, maintenance, and repairs to backflows, grease traps, and lift stations. As a Property Manager, General Manager, or Facility Engineer professional, you are challenged to hire and maintain quality vendors. With service technicians on the clock 24/7/365 and NO OVERTIME for after-hours, holidays, weekends, or emergencies, it's easy to see why RooterPLUS is the preferred commercial plumbing provider for you.