Signs Your Water Heater Is Going Out
Recognizing the Signs Your Water Heater is Going Out

We all rely on our water heaters more than we realize, but few things disrupt our daily routines more than when our trusty heater starts to falter. But how can you tell if it's just a minor glitch or if your water heater is really going out? Armed with knowledge and some expert insights, you can prevent potential disruptions and more costly repairs in the future.
When It Sounds Like a Popcorn Machine
Ever walked past your water heater and thought you stumbled onto a popcorn machine? Those popping and banging noises are more than just odd sounds. They're clear indications that sediment has built up at the base of your tank. As this sediment gets heated and reheated, it can lead to those popcorn-like sounds, suggesting a potential risk for overheating.
Playing the Hot and Cold Game
Imagine this: you've had a long day, and all you want is a consistently warm shower. But alas! The water temperature seems to have a mind of its own. If your heater can't seem to make up its mind between scalding and icy, it's waving a red flag at you. This inconsistency in temperature could mean that your water heater is gradually losing its touch.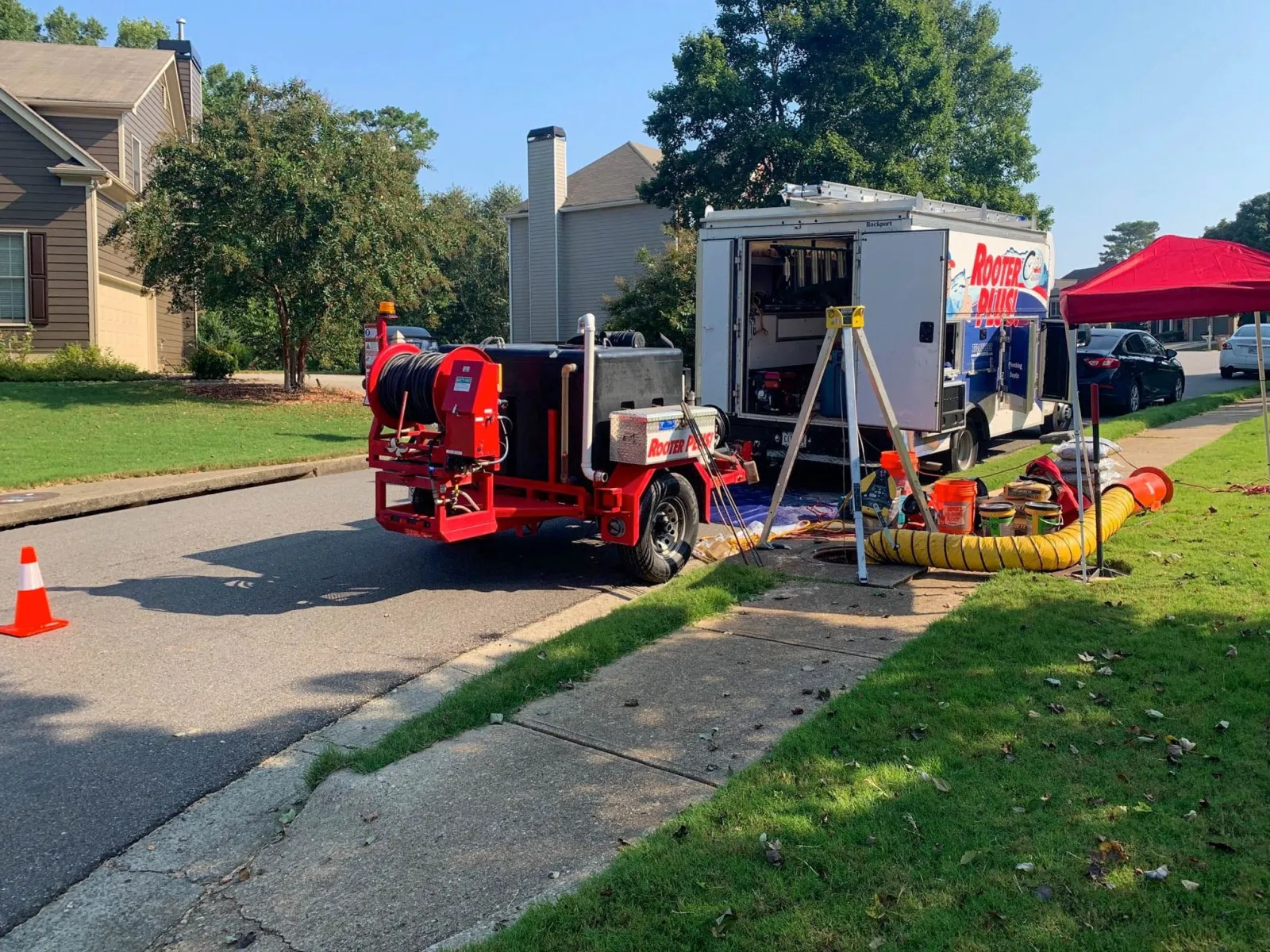 Low Water Pressure
You turn on the hot water, expecting a robust flow, but you only get a feeble stream. This decreased pressure might mean there's a sediment build-up, making it harder for your heater to perform efficiently.
Discolored Water
Discolored or rusty water is more than just an unpleasant sight. It's a sign that the anode rod in your water heater is nearing its end. This rod's primary job is to keep the tank from corroding, but once it's compromised, the rusting process speeds up, affecting your water's clarity.
Running Out Too Soon?
Recall those days when you could enjoy a lengthy, hot shower? If those seem like distant memories and you constantly find yourself rationing hot water, it's another sign pointing towards a declining water heater.
Puddles and Drips
A leaky water heater isn't just an inconvenience. It's a sign that something is wrong internally. Water heaters should remain airtight, and any form of leakage can be both wasteful and potentially damaging to your home.
A Trip Down Memory Lane
Think back to when you first got your water heater. Has it been 8 to 12 years? If so, you're venturing into the typical lifespan of most water heaters. Regular maintenance can extend this, but if you're nearing this age bracket without upkeep, be prepared for potential issues.
When Your Bills Skyrocket
If your energy bills seem to be climbing without any obvious reasons, your water heater could be to blame. A buildup of sediment can make the unit work harder, reducing its efficiency and consequently increasing your bills.
The "Smelly" Problem
A peculiar odor coming from your hot water is more than just an annoyance. It hints at bacteria proliferation in your tank. If you detect a strange smell, it's crucial to address it quickly before it escalates.
So, What's the Risk?
Risks of an older hot water heater aren't confined to irregular temperatures or unexpected showers. They can also pose safety hazards. An inefficient heater could lead to explosions, especially if safety valves aren't functioning right.
Furthermore, frequent breakdowns drain your wallet and hint at imminent, larger malfunctions. Instead of spending repeatedly on temporary fixes, consider seeking out water heater repair solutions or even consulting with Atlanta's best plumbers to gauge whether a replacement might be more economical in the long run.
RooterPLUS! to the Rescue
At RooterPLUS!, we understand the intricacies of water heater maintenance and repairs. Don't wait for a total breakdown. Stay vigilant, recognize the signs your water heater is going out, and let us help you in ensuring consistent, safe, and efficient hot water in your home.
In The Atlanta Area?
We Can Help!