Marietta, GA Plumbing: How to Maintain and Prevent Costly Repairs
The Importance of Regular Plumbing Maintenance
As a homeowner in Marietta, GA, you know how crucial it is to keep everything in top-notch condition. From your stunning garden to your well-designed living room, you take pride in maintaining your property.
But, one thing that's often overlooked is your plumbing system. Regular plumbing maintenance might not seem as glamorous as redecorating your home, but trust me, it's just as essential.
Protecting Your Investment
Think of your plumbing system as the unsung hero of your home. It works tirelessly behind the scenes, providing you with clean water and whisking away all the wastewater. But, like any hardworking hero, it needs proper care to keep functioning optimally. Regular plumbing maintenance helps extend the life of your pipes, fixtures, and appliances, protecting your investment in your home.
Avoiding Costly Disasters
Picture this: It's a chilly winter morning, and you're looking forward to a hot, relaxing shower. You turn on the faucet, only to be greeted by a cold stream of water and a strange gurgling noise. Yikes! A plumbing disaster like this could have been avoided with regular maintenance. By catching and addressing small issues before they turn into major problems, you can save yourself from hefty repair bills and the hassle of dealing with unexpected emergencies.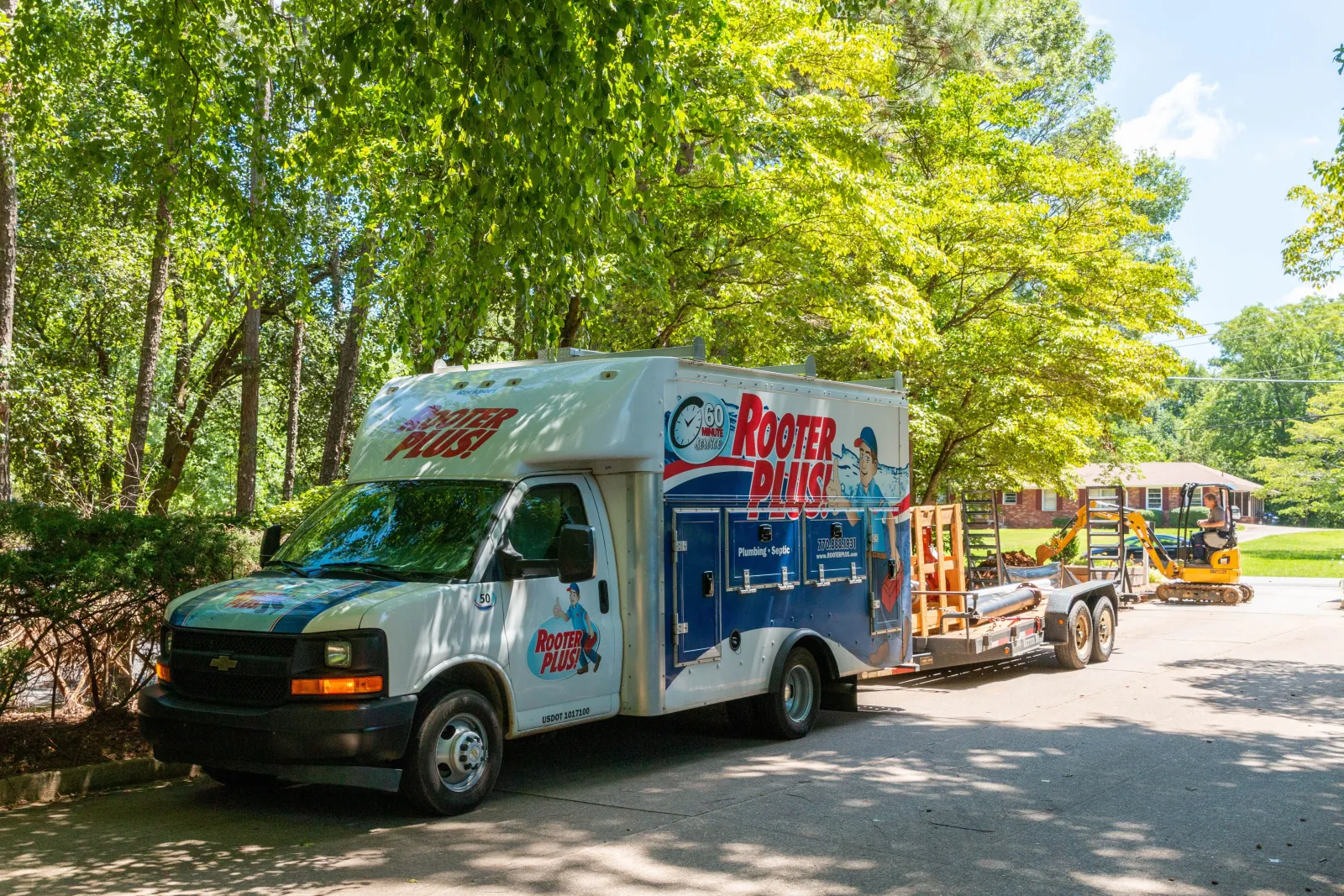 Signs of Plumbing Issues to Look Out For
While regular maintenance is essential, being vigilant about potential plumbing issues is equally crucial. Knowing the warning signs can help you nip problems in the bud before they escalate.
Dripping Faucets
That constant drip-drip-drip may seem like a minor annoyance, but it's more than that. A dripping faucet not only wastes water but also indicates a worn-out washer that needs replacing. Ignoring it can lead to higher water bills and even damage the faucet over time.
Slow Draining Sinks
Do you find yourself waiting for what feels like an eternity for your sink to drain? Slow draining sinks often signal a clog forming somewhere in the pipes. Don't wait for it to become a full-blown blockage; tackle it early on to avoid potential backups.
Water Stains
Notice any yellowish-brown stains on your walls or ceilings? Water leaks likely cause these unsightly marks. It's crucial to identify and fix the source of the leak promptly to prevent further damage to your home's structure.
Common Plumbing Problems in Marietta, GA
Plumbing issues can strike when you least expect them, and Marietta, GA, is no exception. While some problems are universal, others are more specific to our region.
Sewer Blockages
One common problem faced by residents in Marietta is sewer blockages. Over time, debris, grease, tree roots, and other foreign objects can accumulate in sewer lines, causing blockages. These blockages can lead to slow drainage, foul odors, and even sewage backups in homes and businesses.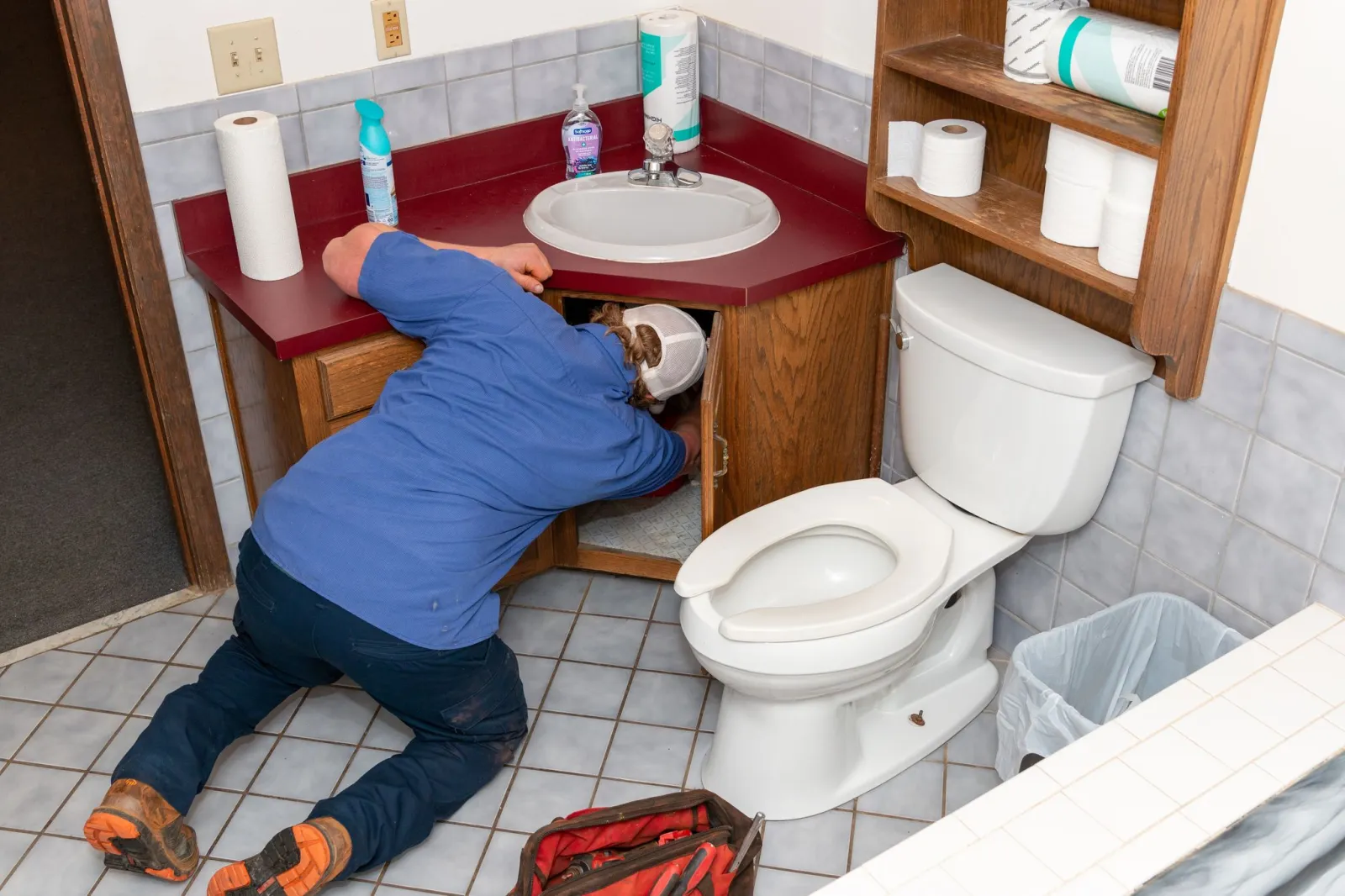 Tree Root Intrusions
We all love the beauty of Marietta's tree-lined streets, but those roots can sometimes wreak havoc on your plumbing. Tree roots are drawn to the moisture in your pipes; as they grow, they can cause cracks or blockages. Regular inspections can help catch root intrusions early on and prevent serious damage.
Clogged Toilets
Oh no, the dreaded clogged toilet! It happens to the best of us, and it's one of the most common plumbing problems homeowners face. From excessive toilet paper to flushing non-flushable items, there are numerous culprits behind a clogged commode. Remember, a plunger can be your best friend in these sticky situations.
Tips for Preventing Plumbing Issues
Now that you're aware of potential plumbing problems, it's time to be proactive and prevent them from occurring in the first place.
Mindful Flushing
As the saying goes, "Flushable" wipes aren't always as flushable as they claim to be. Stick to flushing only human waste and toilet paper to avoid toilet clogs. If you have little ones, make sure they understand the importance of keeping toys and other objects out of the toilet bowl.
Be Gentle with Your Garbage Disposal
Your garbage disposal can handle a lot, but it's not invincible. Avoid throwing tough, fibrous, or starchy food items down the drain, as they can clog the disposal or damage its blades. Always run cold water when using the disposal and avoid pouring grease down the drain, as it can solidify and cause blockages.
Mind the Water Pressure
High water pressure may feel luxurious, but it can put unnecessary strain on your pipes and fixtures. Consider installing a pressure regulator to keep the pressure at a safe level and protect your plumbing from potential leaks and bursts.
Hiring a Professional Plumber in Marietta, GA
While DIY maintenance is excellent, some plumbing tasks are best left to the professionals. RooterPLUS! has decades of experience providing plumbing services in the Marietta area.
Complex Repairs
If you encounter a plumbing issue beyond your expertise, don't hesitate to call a professional plumber. Attempting complex repairs without the right knowledge and tools can worsen matters and cost you more in the long run.
Plumbing Installations
Whether you're renovating your bathroom or upgrading your kitchen, a professional plumber can ensure that new fixtures and appliances are installed correctly and up to code.
Emergency Situations
When faced with a plumbing emergency, such as a burst pipe or a major leak, please don't waste time trying to figure it out yourself. Contact a reliable plumber immediately to prevent further damage to your home.
Cost-Saving Measures for Plumbing Repairs
Plumbing repairs don't have to break the bank. Here are some cost-saving measures to keep your budget in check.
Regular Maintenance
We can't stress this enough: Regular plumbing maintenance can catch minor issues early and prevent costly repairs down the road. It's a small investment that pays off big time.
Address Issues Promptly
When you notice a plumbing problem, don't delay. Ignoring it will likely lead to more extensive and expensive repairs. Nipping problems in the bud can save you a bundle.
Plumbing Maintenance Checklist for Marietta, GA Homeowners
To wrap it all up, let's put together a handy plumbing maintenance checklist for you to follow:
Monthly Tasks
Check for faucet leaks and repair as needed.
Test the functionality of your toilets and address any flushing issues.
Inspect visible pipes
Frequently Asked Questions
Q
Why is regular plumbing maintenance important?
A
Regular plumbing maintenance is essential to keep your plumbing system functioning optimally and to prevent costly repairs. It helps extend the life of your pipes, fixtures, and appliances, saving you money in the long run.

Q
How can I prevent clogs in my drains?
A
To prevent clogs, avoid putting greasy or fibrous foods down the garbage disposal, use drain stoppers to catch hair and debris, and refrain from flushing non-flushable items down the toilet.

Q
Is it necessary to hire a professional plumber for minor repairs?
A
Yes! While some minor repairs can be tackled on your own, it's best to hire a professional plumber for complex or extensive plumbing issues to ensure the job is done correctly and to avoid potential damage.
Q
How can I prevent frozen pipes in the winter?
A
To prevent frozen pipes, insulate exposed pipes, disconnect garden hoses, and let faucets drip during freezing temperatures. Opening cabinet doors under sinks can also help circulate warm air around the pipes.