Expert Plumbing Contractor
Cumming, Georgia
Expert Plumbing Contractor
Cumming, Georgia
Do you know what to do when you have a leaky faucet or a backed-up pipeline? Why not trust the plumbing experts in Cumming, Georgia? Rooter Plus has ample experience with all kinds of plumbing problems including water tanks, faucets, sewage, and drainage.
There is a reason people rely on our company. For example:
We have been in business over twenty years
We hire knowledgeable and well-practiced team members
We come to you on time
We offer service with a smile
No job is too big or small for us
Contact our plumbing contractors and see for yourself. You will experience true customer service and satisfaction. Clients can choose from among the wide selection of tasks we can complete, including one of our most popular, septic tank pumping.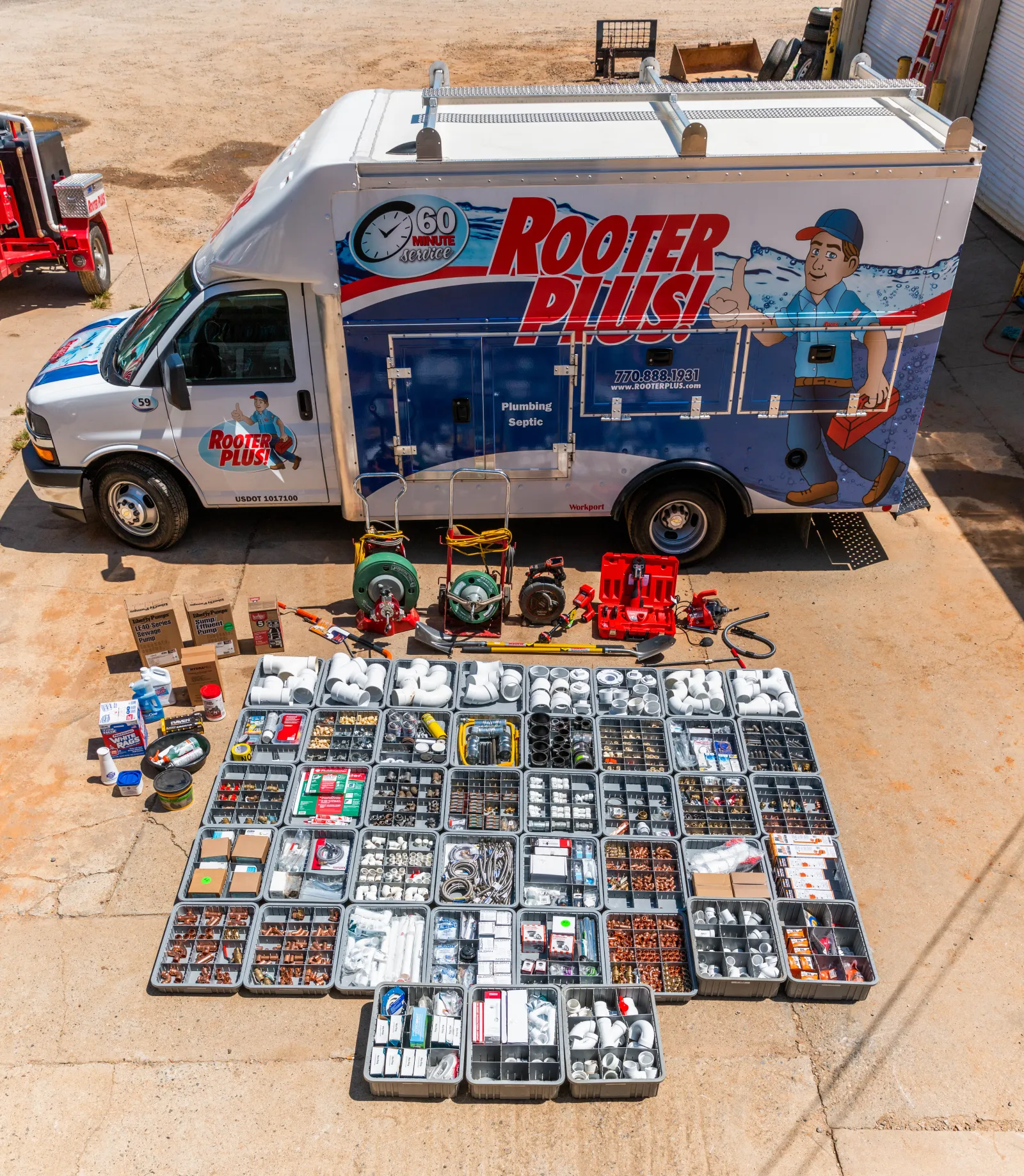 Our experts in septic tanks quickly get down to business in a swift and respectable manner. They also treat each customer as an individual and with attention to detail.
Why is it so important to take care of your tank? This is a crucial fixture in your home. Septic tank pumping, installation, and maintenance are essential elements to a worry-free plumbing system. Leaks, build-up, and other issues can result in disastrous effects.
When you call us for help, you are doing so much more than simply calling the plumber. You are looking out for the health of yourself, your family, and the environment. Septic tank pumping is imperative, as neglect can lead to health and safety dangers.
If you are looking for more reasons to consider calling an expert, remember your wallet. We are an affordable solution that you can call at the first sign of trouble. We appeal to many clients' budgets, and we end the need for further services. Call us and we will arrive at your home and provide a treatment that will keep your tanks secure for years to come.
It is important to design, install and maintain your system in a proper manner to ensure functionality, and we can help. This will reduce the risks of health and safety violations. Wastewater from household properties can cause a lot of harm if you do not take care of the system. This is why you need to rely on our company's skills and practice.
We can remove the old, install the new, and upgrade your systems. We also check up on your current drainage and pipes so that you can stay safe. If you long for healthy and clean drainage in your Cumming home, then give us a call right away.